Website Relaunch for katholische Universität Eichstätt-Ingolstadt
Open-minded educational institution
As a state university under ecclesiastical sponsorship, KU Eichstädt-Ingolstadt is the first and only Catholic university in Germany. As a cosmopolitan educational institution, it is open to students of all religions and world views.
Influenced by its Christian self-image, it places the person at the center and dedicates itself without reservation to the cause of truth. The international campus culture offers scientists and young academics optimal conditions in an almost family-like environment. This sets the university apart from the masses of many "large universities".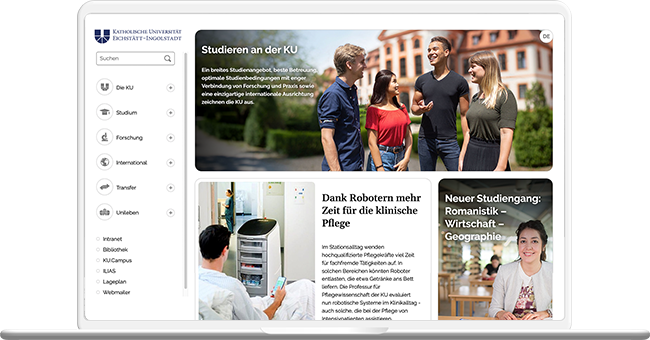 Highlights
Innovative navigation concept for the best possible orientation
Target group oriented user guidance
Intuitive TYPO3 editorial interface
High-performance Solr Enterprise search
Up-to-date platform (TYPO3 9.5 LTS)
Active and continuous involvement of the university community

Pioneering navigation concept: "Roadmap" through the website

Ensuring that visitors can always find their way around despite the wealth of information and extensive content - this was the goal of the innovative navigation concept for KU's new website. Like a timetable, the navigation guides the user through the contents of the site and thus shows him possible "destination stations" on the chosen navigation path. At the same time, the navigation takes on the function of a breadcrumb trail, which constantly documents the route already taken within the website and allows a targeted jump back in the navigation path.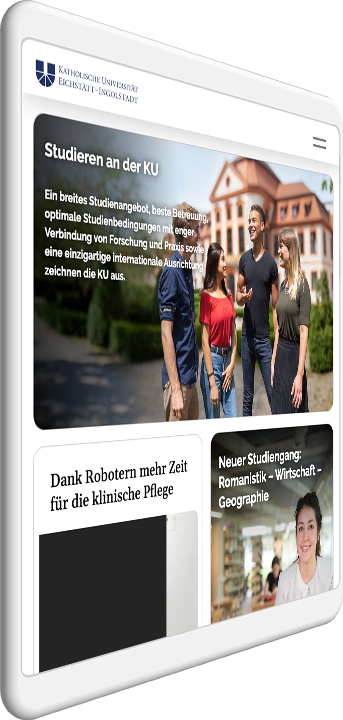 The design of the website is not an end in itself. This already starts with the concise tile design, which was specifically designed for the best possible use on mobile devices. The large-format tile elements guide the target groups directly to the content that is relevant to them. At the same time, the shape of the elements also defines their function: round shapes guide visitors to further information as opposed to angular shapes, which are used to display content. Generous white space makes pages appear tidy and clear. Numerous structuring elements allow the editor to clearly structure even the most complex content.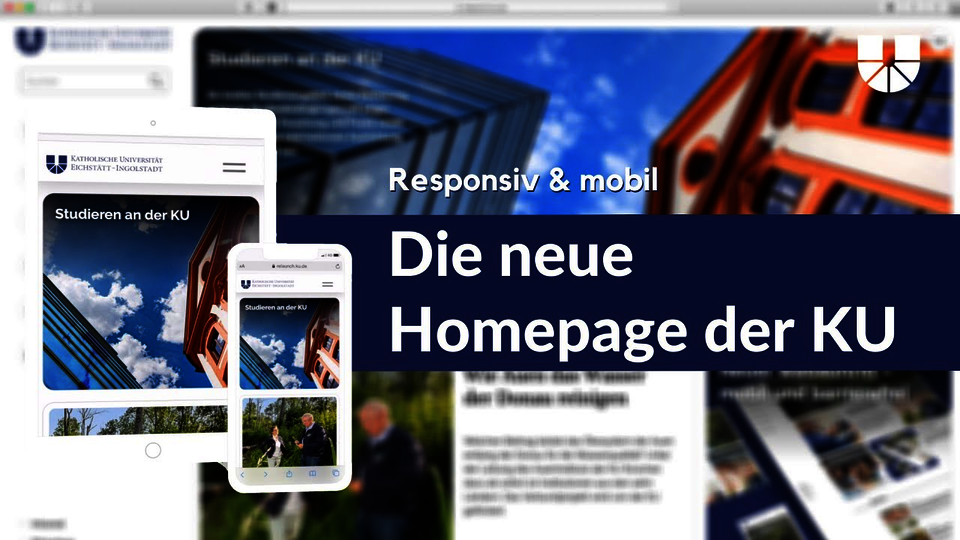 Please note: Once you watch the video, data will be transmitted to Youtube/Google. For more information, see Google Privacy .