Website relaunch for the Universität Erfurt
The value of knowledge
The website is based on the TYPO3 Higher Education Package, which already contains numerous central features. Not least because of this, editors at the university were able to add and test the first content after just 5 sprints, each lasting one week.
Users logged into the frontend can maintain their web business cards to be displayed on the website directly in the frontend. An integrated event calendar informs about upcoming events. The Research Information System (FIS) implemented by +Pluswerk AG will be used in the future as the leading system for presenting research projects on the website.

About Universität Erfurt
The state university of Erfurt is a humanities university with a cultural and social science profile. Founded in 1379 as the oldest university in what is now Germany, it has become a leading university since its reestablishment in 1994 with its three focus areas "Education. School. Behavior.", "Religion. Society. World Relations." and "Knowledge. Spaces. Media." are firmly established.
BITV 2.0
Barrier-free access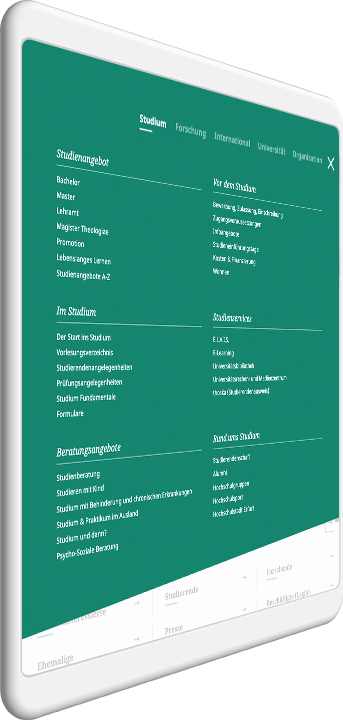 Design and Concept
The focus of the relaunch was the structural optimization of the existing website as well as the consistent implementation of the new online presence in responsive design. The new corporate design of the university was implemented and interpreted by +Pluswerk in a media-appropriate way.
A separate color guidance system assigns central facilities their own color world, which makes it easier for visitors to find their way around the site.
Solution and technical implementation
Open Source CMS TYPO3 9.5 LTS
Thanks to the use of the TYPO3 Higher Education Package migration already after 5 sprints
Frontend editing of "web business cards
Integrated calendar of events
Implementation of a research information system (FIS) for project presentation
A film by the University of Erfurt on the relaunch of the website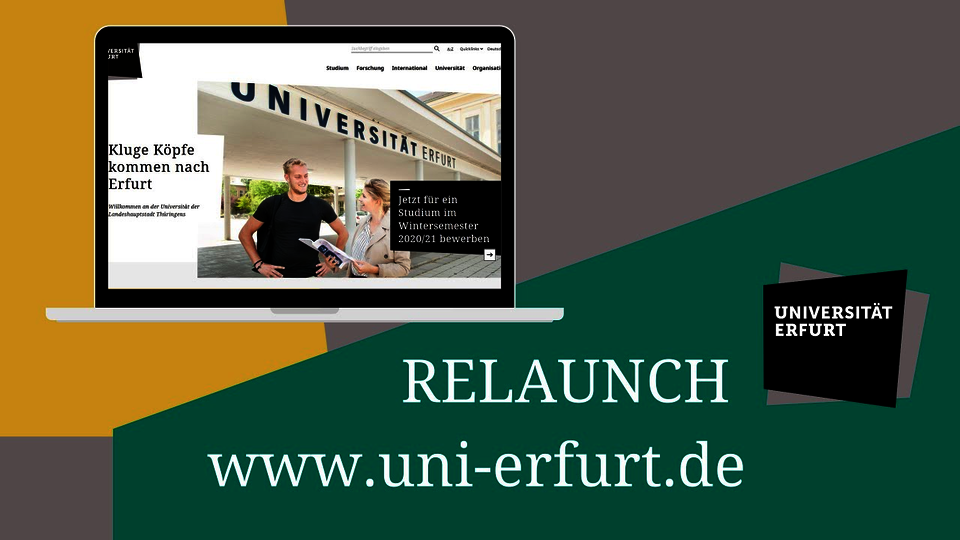 Please note: Once you watch the video, data will be transmitted to Youtube/Google. For more information, see Google Privacy .